Usually we generate lot of special waste at home that can not be deposited in containers we find in Street. Some wastes demand a particular deliver instalations because of the size, the volumen, the toxicity or the frequency of producing it.
Sanxenxo Council has a clean point, situated in Cereixeiras in Padriñán parish that started its activity in October 2006. That clean point, were built by the Ministry of Environment of Xunta de Galicia, financed for the European Cohesion Fund and assigned to the council to manage it.
What is the Clean Point?
The clean point is a reception center, a warehouse and waste assesment center. It is not a DUMP if not a temporary place to storage the wastes.
The Council has a closed installation where is different containers used for collect the furniture, belongings, pruned branches, small amount of runes, scrap metal and all typpe of wastes generate at home that are qualified as toxic or dangerous. Among the latter, it can be batteries, fluorescent, small amount of Paint, cleaning product package, used mineral oil, used vegetable oil and generally all the waste which is necessary to separate to the other wastes and presents advantatges related to management.
Who can use the clean point?
All the citizens located in the municipality of Sanxenxo that facilitate their personal details in the recepción, can use the clean point completely free.
The small electric devices and electronic shops can deposite thaat waste to the Clean point.
What is the facility's hours?


It is not allowed to bring waste out of the oficial hours.
What can I deposite in the clean point?
The waste volum ou can deposite in clean point is regulated in function of the domestic production and is described in the following table.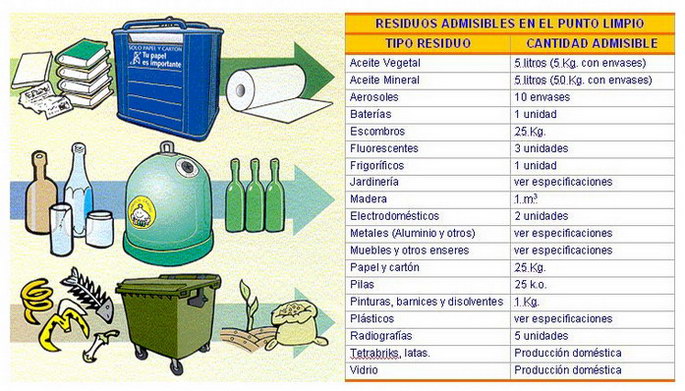 How to get Clean Point?
To get the clean point, there are many posibilities as we show in the next situation map, each color indicate a different route to get the Clean Point situated in Cerexeiras s/n in Padriñán.
SANXENXO COUNCIL HAS A SERVICE COVERING COLLECTION FROM YOUR HOME FOR FURNITURE, BELONGINGS AND ELECTRODOMESTIC, PHONING PREVIOUSLY AT NUMBER 638 240 885. Contact details; Punto Limpio Cerexeiras, s/n 36960 Padriñán-Sanxenxo Telephone number: 986 680 842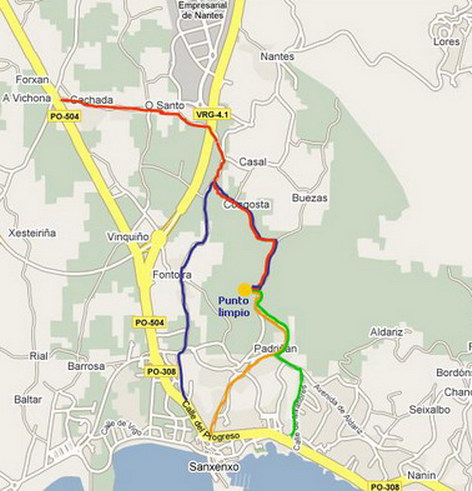 Contact details:
Clean Point
Cereixeiras, s/n
36960 Padriñán - Sanxenxo
Telephone number: 986 680 842