Sanxenxo Town Hall has a women information center (CIM) which together with the Social Welfare Department and financed by European Social Funds and Xunta de Galicia Equality General secretariat that pursuit of gender equaly between men and women to the eradication of discrimination between both sexes as well as gender-based violence.
Women information center forms part of Social Services Department such as Free specific service which principal functions and reglamentary activities are divided up into four fundamental blocks: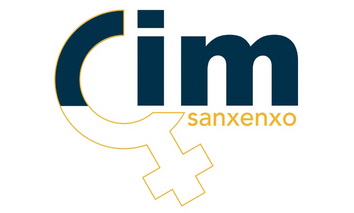 1st block: Information and advice
Juridic information and advice
Specific attention, psychological care, legal guidance for women victims of gender violence.
Act as a comunication channel between users and competent bodies in women items.
Coordination with policial services, health service , legal service, membership services, administration and social services in specific cases.
2nd block: Guidance
Information about available resources in the municipality and in its influence area courses information, studies, Equal opportunity conferences and gender violence prevention.
3rd block: Social promotion and participation
Elaboration and update the Equal opportunities
Municipal program. Engaging acts to celebrate Working Women's Day (March 8th) and commemoration against gender violence (November 25th).
Develop reconcile working and family life activities.
Women's formation programs and execution of leisure and free time workshops.
4th block: Diffusion
Create a bibliographic fund about women and equal opportunity.
Content Gender Equality material distributed by asociations and municipal education centres.
Statistics preparation.
Opening hours:
Attention service: From Monday to Friday from 8a.m to 3p.m
Legal adviser attention: Monday and Tuesday From 8a.m to 3p.m and Thursday from 8a.m to 3p.m
Psychological care attention: From Monday to Friday from 8a.m to 3p.m (twho hours a day, prior appointment)
GRANTS FOR WOMEN
Economic grants in order to promote de Associationism and women participation.
Contact details: This email address is being protected from spambots. You need JavaScript enabled to view it. Tlf. 986727901